Sports Injury & Rehabilitation
If you have a sports injury or have recently had surgery, our goal is to assist in a speedy recovery.  Based on our extensive experience, we will assess and treat musculoskeletal injuries and then provide a through exercise & stretching program to suit your injury, fitness level and personal goals. 
We will guide you through the exercises and stretches and help strengthen and heal the injury, reduce pain and improve your range of motion.    
Your post-injury program will be designed to progress you through assessment, diagnosis, hands-on treatment and exercise rehabilitation as quickly as possible to have you back doing the sport you love – at your best.
Just like a coach will improve your tennis serve or golf swing, our goal is to "team up" with you to change movement habits and in turn learn to move correctly and live a pain-free life!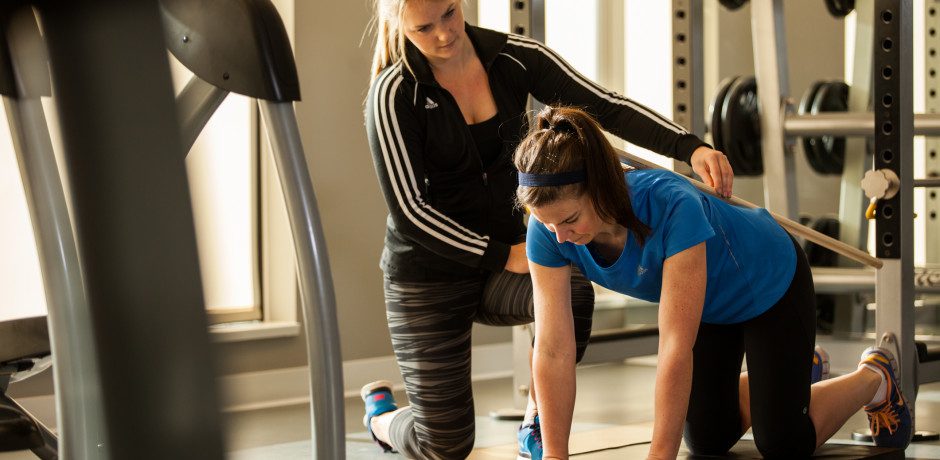 By far our most popular piece of technology!  The Winback is a form of TECAR therapy that produces a lasting deep heat, pain relief by blocking pain fibres, muscle relaxation and reduce inflamation.  It also facilitates tissue healing by improving blood flow, increasing collagen synthesis and promoting the formation of new blood vessels (to carry the building blocks for repair) and stimulating the production of fibroblasts which play a very important role in tissue healing.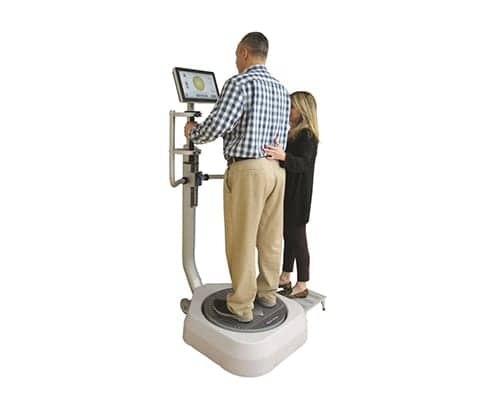 The Biodex is a device we use for sports injury therapy to assess and improve muscle strength, endurance, and coordination. It uses isokinetic resistance to provide a controlled environment for rehabilitation, which allows for targeted and specific exercises.  The Biodex records the force generated by your muscles, enabling your physiotherapist to track your progress and adjust your treatment plan accordingly.
By using a biodex machine, we can create a customised rehabilitation program that addresses your specific needs and helps you recover faster and more effectively from a sports injury.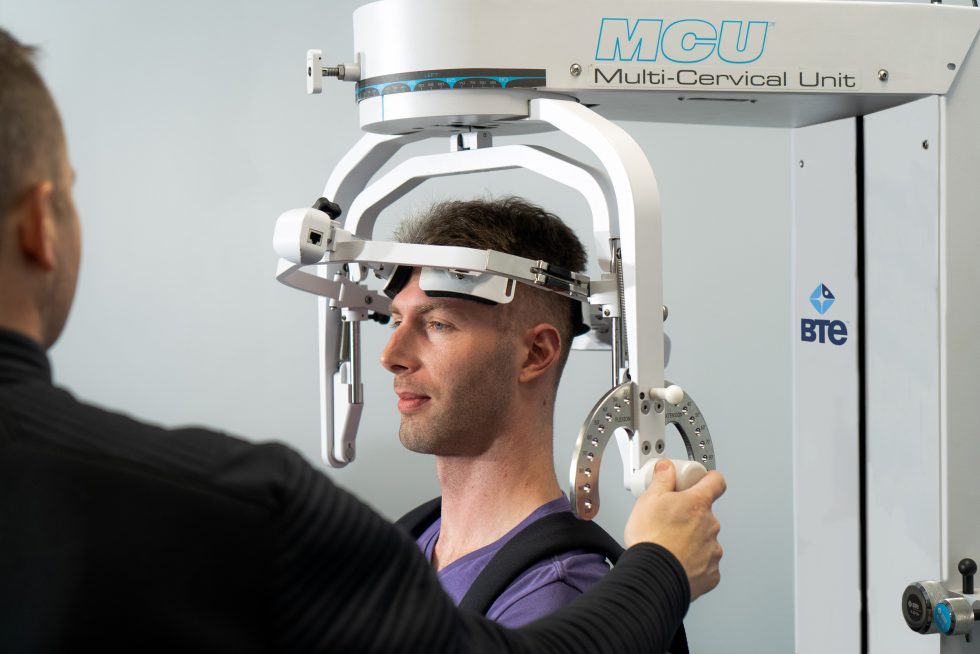 Multi Cervical Unit – MCU
Working to strengthen the neck muscles is an important part of our concussion rehabilitation program, and our Multi Cervical Unit (MCU) is designed specifically to measure the strength of your neck.  We then use this information to develop a strengthening program that is partly performed on the MCU, with improvements measured & monitored through out the program. 
The MCU is extremely beneficial for treating whiplash & neck pain.  In addition, it provides a layer of protection to ward off neck injuries in sports and has become increasingly accepted by athletes for specific functional neck strengthening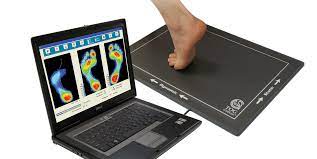 The GaitScan is an innovative diagnostic tool that allows us to analyse patient biomechanics and order custom orthotics.
By analysing a patient's gait or walking pattern, we can identify any irregularities or imbalances in the way the patient walks, runs, or stands. For example, we may observe issues such as overpronation or underpronation of the feet, which can lead to foot, ankle, or knee pain. We may also detect asymmetry in the way a patient walks, which can indicate muscle weakness, nerve damage, or joint problems.
Understanding a patient's gait can also help us to develop an appropriate treatment plan that addresses the root cause of the problem, and can be used to measure the effectiveness of the treatment.
BODYWORKS A BETTER OUTCOME
First time to visit us. We have a three step plan in place ready to help you.
SCHEDULE A CONSULATION
Simply make a booking with one our clinics online. We will then contact you to confirm details, before we see you for treatment.
ASSESMENT & TREATMENT
After your first consultation we explain "why" you are in pain and provide a structured plan as to what needs to be done to fix it.
MOVEMENT & STRENGTH
Feel confident knowing you building strength and you are moving better.  So you can continue to enjoy the things you like doing.